Scholarships
Scholarship Tryout Weekend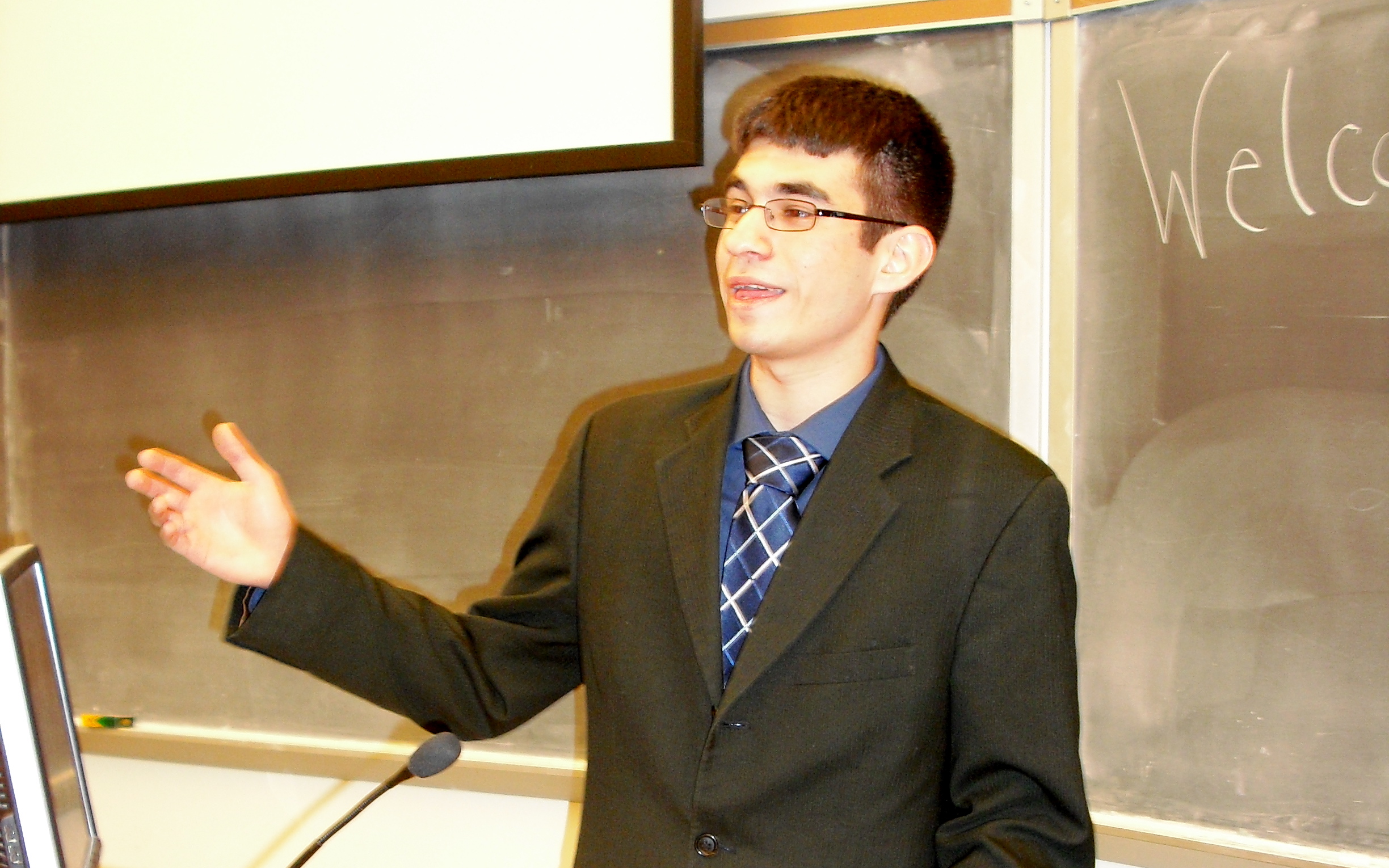 Students wishing to compete for a freshman scholarship with Truman Forensics are strongly encouraged to attend our Februrary 22-23, 2013 scholarship weekend. While there are alternative methods for applying for scholarships, this is the preferred method of evaluation.
The scholarship weekend will include:
An opportunity to meet the team.
An opportunity to meet with admissions officials.
Meals with the team on Truman's dime.
A chance to get questions answered about the forensics program.
Optional supplemental tours or classroom visits in your proposed major.
An opportunity to meet one-on-one with a member of the coaching staff and demonstrate your abilities.
How to Register
Students interested in participating in the scholarship/orientation weekend should contact Dr. Kristi Scholten at kscholten@truman.edu, call (660) 785-4065, fax (660) 785-7101, or send your information to Barnett Hall 1223 on 100 East Normal St. in Kirksville, MO 63501.  This indicates your intent to participate and allows us to make room and food arrangements.
As part of the application:  Students should submit an application (link found below), a competitive resume, listing awards and honors won in speech, debate, theater, mock trial, model UN, student council or other similar activities.  They should also submit a letter of recommendation from a high school coach or team advisor.  If the student does not currently compete in a forensics program, a letter from a language arts or social studies teacher should be submitted. This information is due no later than Monday, February 18.
Students not able to attend the orientation weekend due to immovable conflicts should submit the material described above, along with a videotape of performed speeches, interpretation events, a debate, or other content reflective of their competitive strengths.  It is also strongly recommended that such students engage in an active dialog with members of the coaching staff or make a campus visit prior to the try-out weekend.  Preference for scholarships will, of course, be given to those students with whom the coaching staff has met and can establish reasonable confidence in their competitive and academic potential.
Registration Materials Include:
A Letter from the Director
Truman Forensics Scholarship Overview
Sample Affirmative Case:
You can use this case as an example of a possible affirmative you can write.  If you are trying out for debate, you must write your own      affirmative based on our resolution this year.  It is:  Resolved: the United States Federal Government should substantially increase assistance for organic and/or sustainable agriculture in the United States.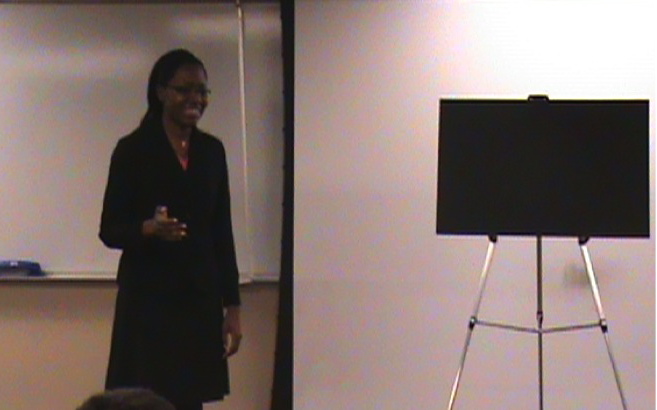 Frequently Asked Questions About Scholarships
Do Try-Outs Determine Whether I'm on the Team?
No.  This process is being used primarily to determine whether or not you will be awarded a Forensics Talent/Service Scholarship or the Robert Newman Freshman Scholarship in Debate.  Information obtained in the try-out process might be used in determining a potential travel schedule, but it will not be used to exclude individuals from the team.
What are the Scholarships?
The Forensic Union has been authorized by the University to award a fixed, but substantial, amount of scholarship money to talented students interested in forensics.  These awards are designed to supplement existing scholarship and financial aid awards already granted by the University to make attending Truman (and participating in forensics) more affordable.  If you have already been offered a full ride to the University you will NOT be eligible for additional funds from the Forensics Team.  However, you are still invited to the scholarship weekend as it is an opportunity to interact with team members.  Awards may range from a few hundred to a few thousand dollars depending on the number of deserving/qualified individuals and the funds available.  Awards are not automatic and they are based on competitive merit and a commitment to forensics.  Full rides are not available.  The scholarships are renewable provided students meet certain renewability criteria.
The Robert Newman Freshman Scholarship in Debate is a single, separate award made available only to students planning to compete in debate.  Its current value fluctuates between $700-$1000 based on stock market conditions.
Additional scholarships, including the Aileen Corbin Scholarship, the Amy Ayers Rosebury Scholarship, and the Craig Evans Scholarship are all available to students AFTER their freshman year and may be appended to awards already granted in the Talent Scholarship process.  These awards are not impacted by the try-out process.
What Are the Criteria for Renewal?
In order to receive a Talent/Service Scholarship, a student must commit to a fixed amount of service to the forensics program.  That means the student must travel to a minimum of two tournaments (potentially 3) per semester during the year they receive the scholarship and they must meet normal weekly practice requirements (which includes a mandatory 3-hour evening practice each week and additional coaching appointments as needed to prepare events for competition) necessary to justify travel to those tournaments.  Students must also maintain a minimum cumulative GPA of 3.25.  If these requirements are met, and the student continues as a member of the team, the scholarship will be automatically renewed.  However, the dollar amount cannot be increased.  Students may earn other scholarships offered by the program to add to their aid amount after the freshman year.
Awards will be assigned by the Truman Forensic Union coaching staff, in consultation with faculty advisors from the Communication Department who may participate in the screening process. Criteria that will be considered in determining award eligibility or assigning awards may include, but are not necessarily limited to:
Does the student possess a strong potential for success in intercollegiate speech and debate?
Does the student provide evidence of a work ethic that would support a successful college forensics career?
Does the student demonstrate personal interest in, and enthusiasm for, participating in college forensics?
Does the student view forensics passionately enough to exceed the minimum requirements and obligations necessary to maintain the scholarship?
Does the student possess a strong recommendation from a high school coach or teacher?
Will the student contribute to a positive team collaborative dynamic?
What Do I Do If I Cannot Attend Tryouts?
Ideally, we'd like all participants to attend the tryouts. We will accept videotapes of speeches or debates, along with a phone interview, as a substitute for face-to-face attendance. However, we STRONGLY encourage applicants to attend the tryout weekend if at all possible. The weekend has been deliberately scheduled to maximize avoidance of state and regional tournaments in neighboring states.
What Do I Perform at the Tryouts?
People who primarily compete in individual events should bring their best event with them to perform. If that event is extemporaneous speaking, the Truman files will be available for preparation. If you are interested primarily in debate we will offer a demonstration workshop of the parliamentary debate format followed by simulated parliamentary debates so that we may judge your capacity to think on your feet in a debate situation. Use of this format is a matter of efficiency and will be used regardless of whether you intend to compete in parliamentary debate or Lincoln-Douglas debate. If you have no prior experience in forensics, please contact Kristi Scholten at kscholten@truman.edu to discuss what you can do to prepare for tryouts. All students will attend an interview with members of the coaching staff, Communication Department professors, and foreniscs alumni.
Is Financial Support Available to Attend Tryouts?
No. Students will be housed on campus and all meals during the visit will be provided. However, we cannot provide support for transportation or parental housing.
Can Parents Attend the Tryouts?
There will be a separate session for parents during the tryouts to answer questions that parents might have about the program. Parents are discouraged, however, from attending seminars, interviews, and tryout sessions. We will provide parents with information on things to do in Kirksville during their visit.
Are Full-Ride Scholarships Available?
There are no full-ride scholarships available from Truman Forensics. However, it is conceivable that automatic and competitive scholarships from Admissions, combined with forensics awards might well cover most of a student's expenses. This depends, in large part, on the GPA and test scores of an incoming student. Our Service Scholarships are granted in consultation with the Admissions Office.