The Forensic Union, speech and debate team, earned fourth in the nation in Lincoln-Douglas debate at the National Forensic Association's Championship Tournament April 19-23 at the University of Wisconsin, Osh-Kosh.
In individual awards, first-years Peyton Gilbert, Maguire Radosevic and Cami Smith each advanced to the double-octafinals. This means they are among the top 32 debaters in the nation. Junior Johnathan Christy and senior Connor Stewart advanced to the octafinals, placing them in the top 16 in the nation. This is Stewart's first national elimination round and Christy's third. Junior Tyler Behymer advanced to the quarterfinal. This is his second elimination round appearance at nationals earning him the title of one of the top eight debaters in the nation.
Participation in the forensics program is open to any Truman student in good standing, regardless of prior speech and debate experience. For more information on how to get involved, visit forensics.truman.edu or contact Christopher Outzen, director of individual events, or Craig Hennigan, assistant director of forensics.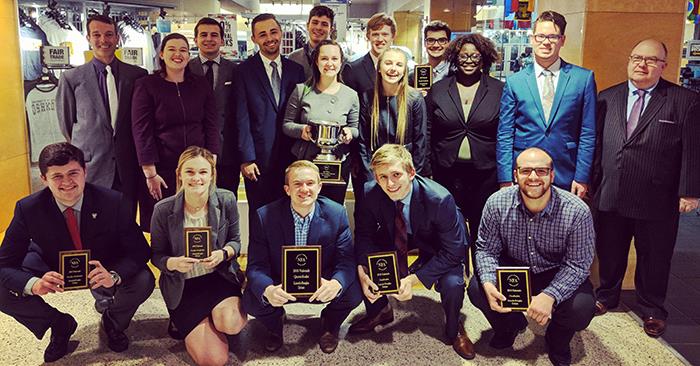 -Courtesy: Truman Today