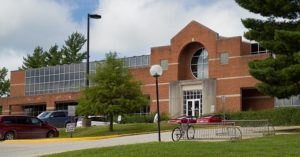 The Truman Forensics Union competed virtually at Lewis and Clark College in Portland, Ore. This massive tournament had 70 schools represented, and while competition was tight, Truman had great success earning two new qualifications to the national tournament.
Freshman Elijah Baum took fourth place speaker in the junior division Lincoln-Douglas debate and advanced to the octofinal round.
Freshman Jackson Boeck earned a seventh place speaker award and advanced all the way to the final round in the junior division of Lincoln-Douglas debate. This qualifies Boeck to appear at the national tournament later this year.
Junior Michael Garret earned ninth place speaker in the open division of Lincoln-Douglas debate and was an octofinalist. This win also earns Garret his national qualification.
And after winning the junior division at the Western Kentucky tournament, nobody informed freshman Alicia Stout that the open division was supposed to be more difficult. She advanced to semifinals in the open division and took the top speaker award for Lincoln-Douglas debate.
The Truman Forensics Union is a co-curricular group building skills in speech and debate and representing the school across the country. For more information about the team, contact Craig Hennigan, interim director of forensics, at chennigan@truman.edu.