What We Do
The forensics program at Truman State University offers a broad range of events for students participation. The controlling philosophy at Truman is one of cross-training in forensics. That is, we try to make sure that all students have an opportunity to participate in a number of different events across genres, including debate.
Students at Truman can participate in Lincoln-Douglas Debate (offered by the National Forensic Association) and any of the eleven individual speaking events offered by the National Forensic Association (NFA). Debate and individual events competitors travel together to tournaments throughout the season.
Tournaments
Students compete in intercollegiate tournaments on college campuses across the country. These tournaments normally consist of four to six preliminary rounds of debate and two preliminary rounds of individual events, followed by an appropriate number of elimination rounds based on the size of the tournament. Tournaments consist of multiple colleges and universities (generally at least ten…often many more) and dozens, if not hundreds, of individual competitors and coaches.
National Competition
Truman normally competes in one national competition each year–the National Forensic Association (NFA). In years where students qualify for the Interstate Oratorical Contest (IOA), additional national competition is added to the schedule on a funds-available basis. Truman is also a member of Pi Kappa Delta, a national collegiate honorary, which holds national tournaments every-other-year. Truman participates in these tournaments when its schedule and the tournament's location permit.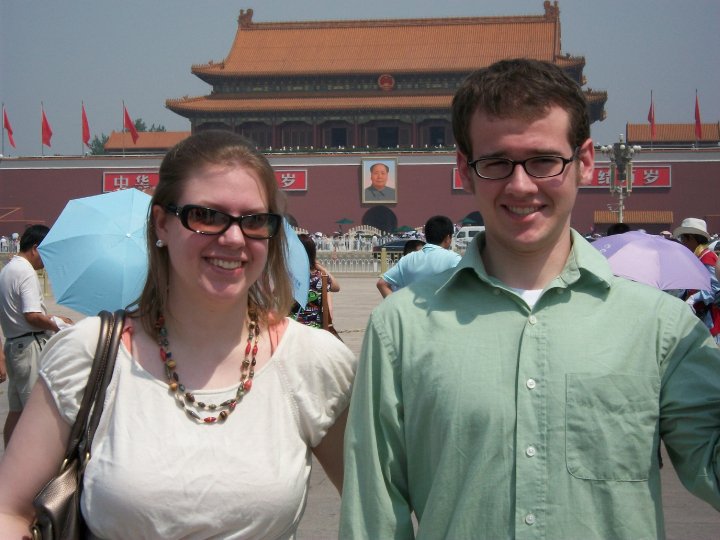 Outreach
Truman has participated in a number of outreach efforts, including judging at high school tournaments, sponsoring a summer camp, hosting tournaments, leading workshops and in-services for teachers, authoring topic papers for the national high school topic selection process, and providing trainers for international debate programs, such as the FLTRP Cup in Beijing (pictured right).
Campus Exhibitions
Truman Forensics has a long tradition of campus exhibitions. Several exhibition debates are offered each year, exposing students to a publicly-accessible variation of the kinds of debates seen in intercollegiate tournaments. Individual events competitors often hold showcase events and present their work to speech classes as a way of reinforcing the work done there.